Event Details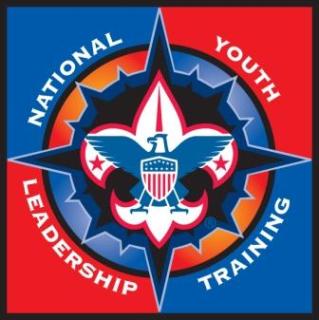 National Youth Leadership Training 2023
The East Texas Area Council Training Committee is committed to making NYLT a very special experience. Scouts, Ventures, Sea Scouts, and Explorers will live in a patrol setting at the George W. Pirtle Scout Reservation where they use their leadership skills to resolve exciting and challenging outdoor situations. The event will conclude with a closing challenge for each Scout to build upon what they have learned throughout the week.
NYLT will equip youth leaders to be better unit leaders, and leave young people with invaluable life skills. It will help guide their journey to become true "servant leaders," able to develop all members of whichever team they lead. It provides life skills for now and the future.
Participation Requirements
· Be currently registered as a member of a Scouting unit.
· Be First Class rank or higher (for Boy Scouts), or a Venture Crew/Ship member, or an active member of an Explorer post.
· Be 13 years of age by the first day of the course.
· Have completed Introduction to Leadership Skills for Troops, Crews, or Ships by the first day of the course.
· Have a Unit leader recommendation by the first day of the course (a form will be sent directly to the Unit leader after registration.)
· Provide a completed Annual BSA Health and Medical Form, parts A, B & C.
It is also recommended that they have had at least one year of camping experience. While NYLT is not an outdoor skills course, it is important that each participant have basic camping and outdoor cooking experience.
Event Information
Check-in will be on Friday, November 17, starting at 5:00 pm. Please get there as close to this time as possible, as the program starts in earnest that evening. There will be a closing ceremony that families are invited to on Wednesday, November 22, around 2:00 pm. If this time changes, an update will be sent out.
Program Participation Costs
The participant cost of the NYLT program is $275 and needs to be submitted to the ETAC office or paid online. A $50 non-refundable deposit is required at registration and will be included in your overall payments. The balance is due by November 3 at noon to secure the registration.

This fee covers meals/lodging beginning with dinner on the first day of your course and concluding with lunch on the final day of your course, training materials, NYLT Handbook, NYLT Neckerchief, and two NYLT t-shirts.

Participants who withdraw from the course before November 3 will receive a refund on any payments over the $50 deposit. Withdrawals after November 3 will not receive a refund. Refund requests must be submitted in writing to the East Texas Area Council, 1331 E Fifth St, Tyler, Texas 75701.
When & Where
2023 NYLTGeorge W. Pirtle Scout Reservation
Friday 11-17-2023 5:00 PM CT to
Wednesday 11-22-2023 3:00 PM CT
Past